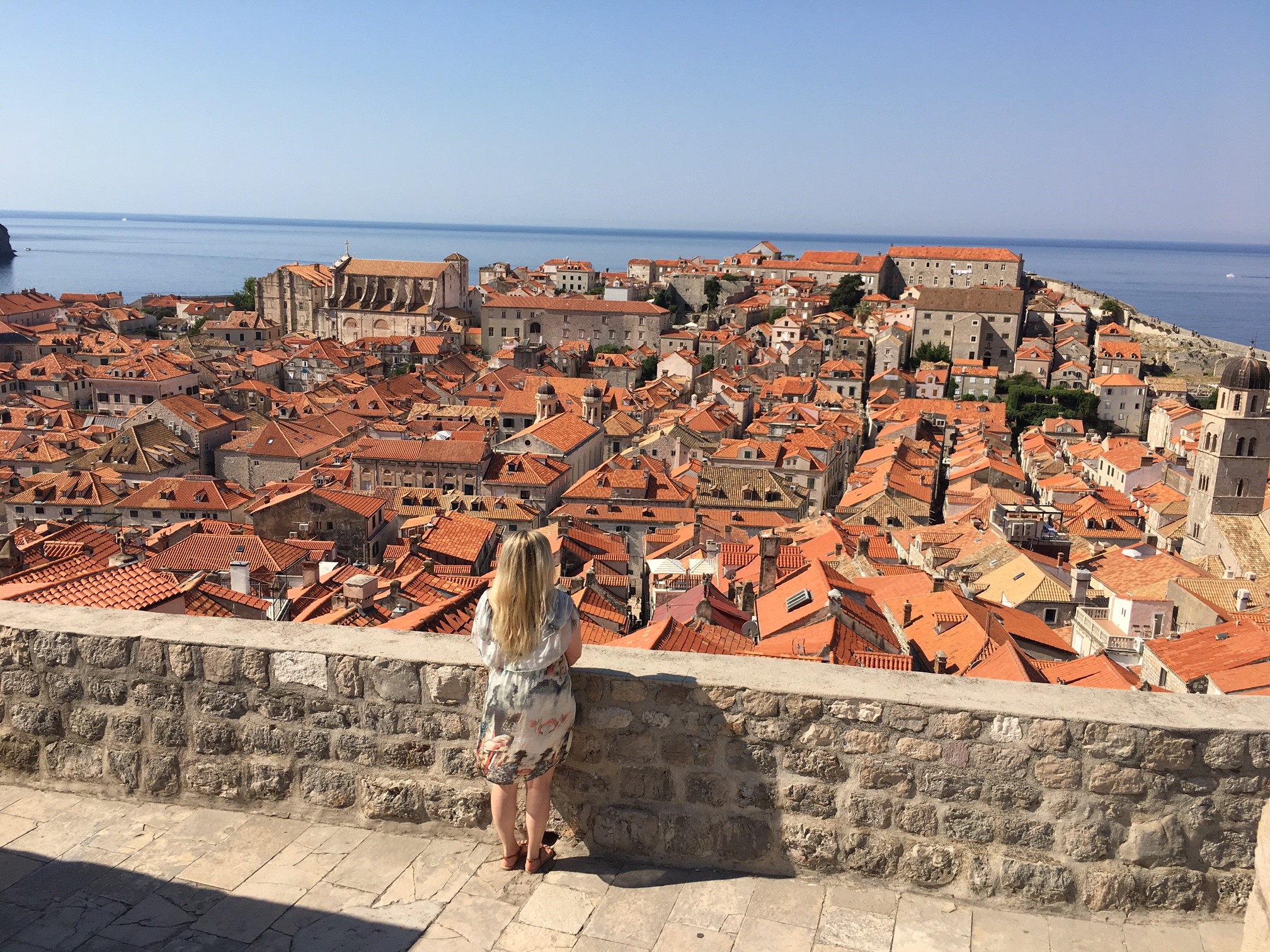 We heard a lot of buzz about Croatia leading up to our decision to go. Over the last couple of years it seems like it has exploded with popularity as people are flocking to experience the unique mix of gorgeous natural scenery, medieval cities and historical ruins – that and yacht week, obviously. We visited Dubrovnik for 3 days this July to fully take in everything the UNESCO world heritage site had to offer.
There is so much to do and see in Dubrovnik, you can easily spend a week there, exploring it all. However, we were tight for time, so we crammed as much as we could into exploring the city for two days – and leaving one day to visit close-by Montenegro. See our ideal itinerary below.
Note: Depending on how much of an efficient traveler you are, you might need more time to discover the old town, in case you want to walk around more, visit some museums, shop, etc. so feel free to combine Day 1 and 2 in any combination you'd like. Maybe do 1.5 days exploring old town and then head to the beach or take two full days exploring the Old Town and forget the beach – it's up to you. Personally, I try and work in a full beach day wherever possible. Also, the 3rd day I have planned below is completely optional – we just really wanted to see Montenegro.
Top tip: We didn't actually get one (which I kind of regret) but in my research a lot of people suggested grabbing a Dubrovnik Card (which you can get at the airport or even head of time). Available for 1, 3 or 7 days the card gets you into most tourist attractions and also allows you to travel on public transport for free. Buy ahead of time to save an additional 10% on the card: http://www.dubrovnikcard.com
Day 1 – Discover the Old Town
Get up super early (for real, like 7am) and walk the historic city walls first thing in the morning. Dubrovnik is famous for its city walls, and you might even recognize them from a little seen show called Game of Thrones (they were used as the setting for King's Landing) – you can even take a walking tour which specifically visits all of the Game of Thrones filming sites! There are a couple of reasons for visiting the wall super early, to avoid the heat (it is SUPER hot in July) and to avoid the crowds from the cruise ships. Exploring the wall should take you about 2 hours.
Explore the old City within the walls. Once you're done exploring the walls, head down to the city within the walls to explore a bunch of great sites. Take it all in, enjoy the atmosphere, have some gelato. Make sure to walk up and explore some of the alleyways, which make for some amazing pictures. Also, don't forget to wander over to the pier for some great pics.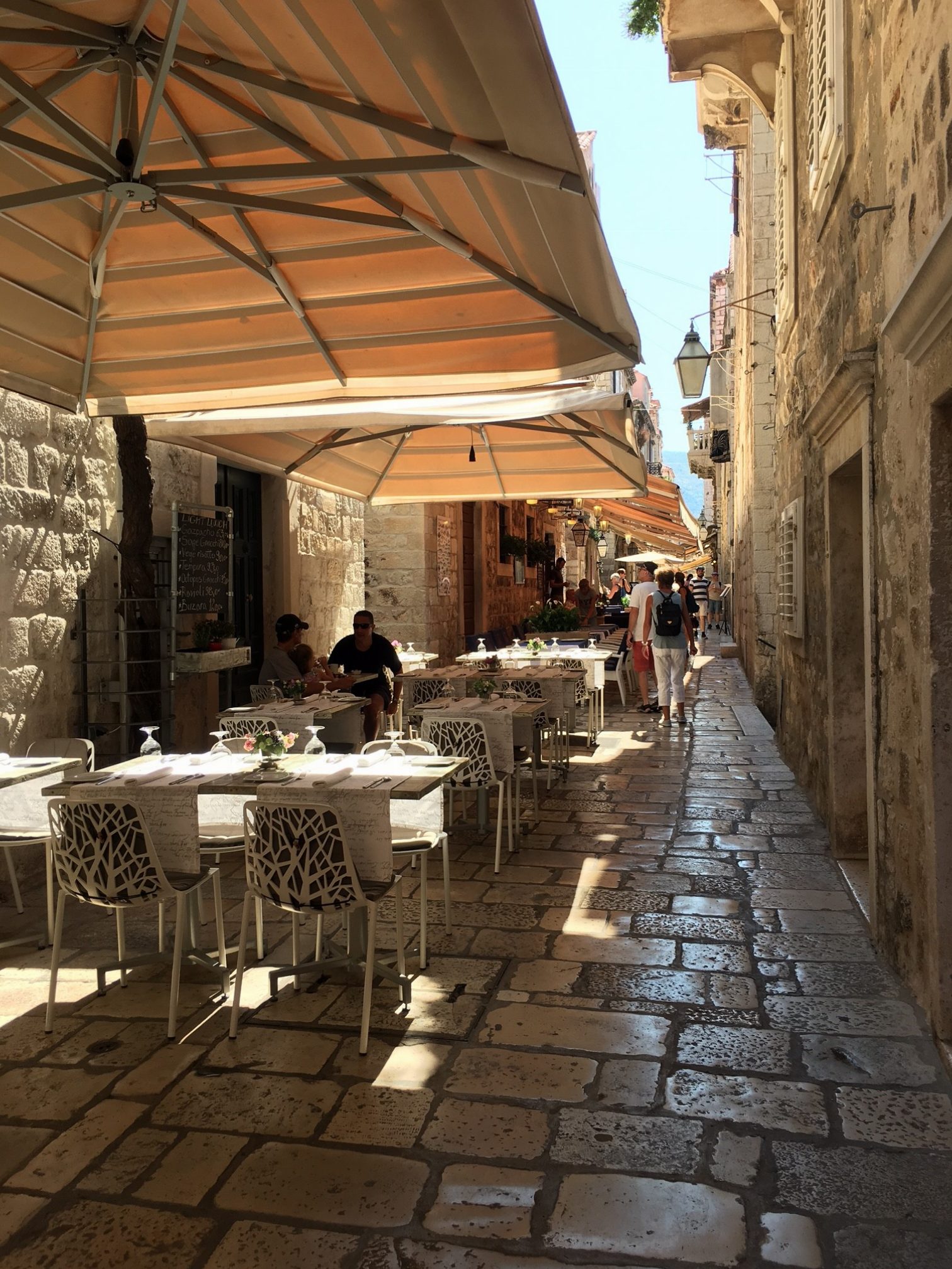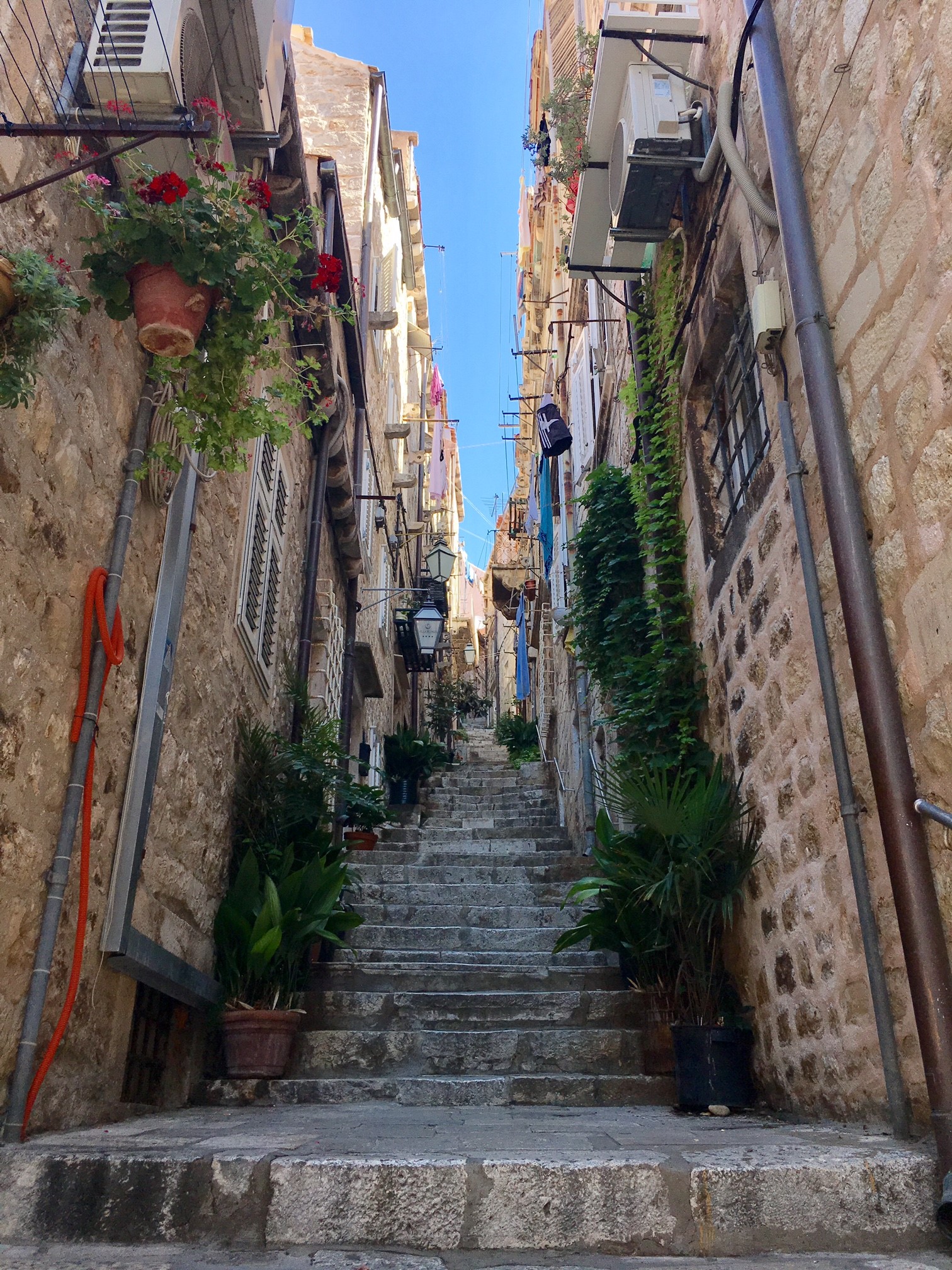 Have Lunch at Lady Pipi. Around lunchtime, I would highly recommend visiting Lady Pipi restaurant located at the top of one of the alleyways within the walls. It's a bit of a walk up the stairs to get there but so worth it! This place is becoming popular so I would suggest lunchtime as your best bet to get in. The scenery is amazing, overlooking the old town with great views of the orange rooftops and you can sit on a beautiful patio overgrown with vines, watching your food being cooked in a large fire pit right in front of you. I recommend the octopus salad and the tuna steak.
Head over to the gondola and take a trip up to Mt Srd
After lunch, you can still do some more exploring of the Old Town (if needed) before heading to Mt. Srd. When you're ready, wander over to the gondola at the base of Mt Srd. and ride up to the top. The views of the entire old town are gorgeous and I would recommend sitting down for a drink at their restaurant just to get some awesome snaps overlooking the town.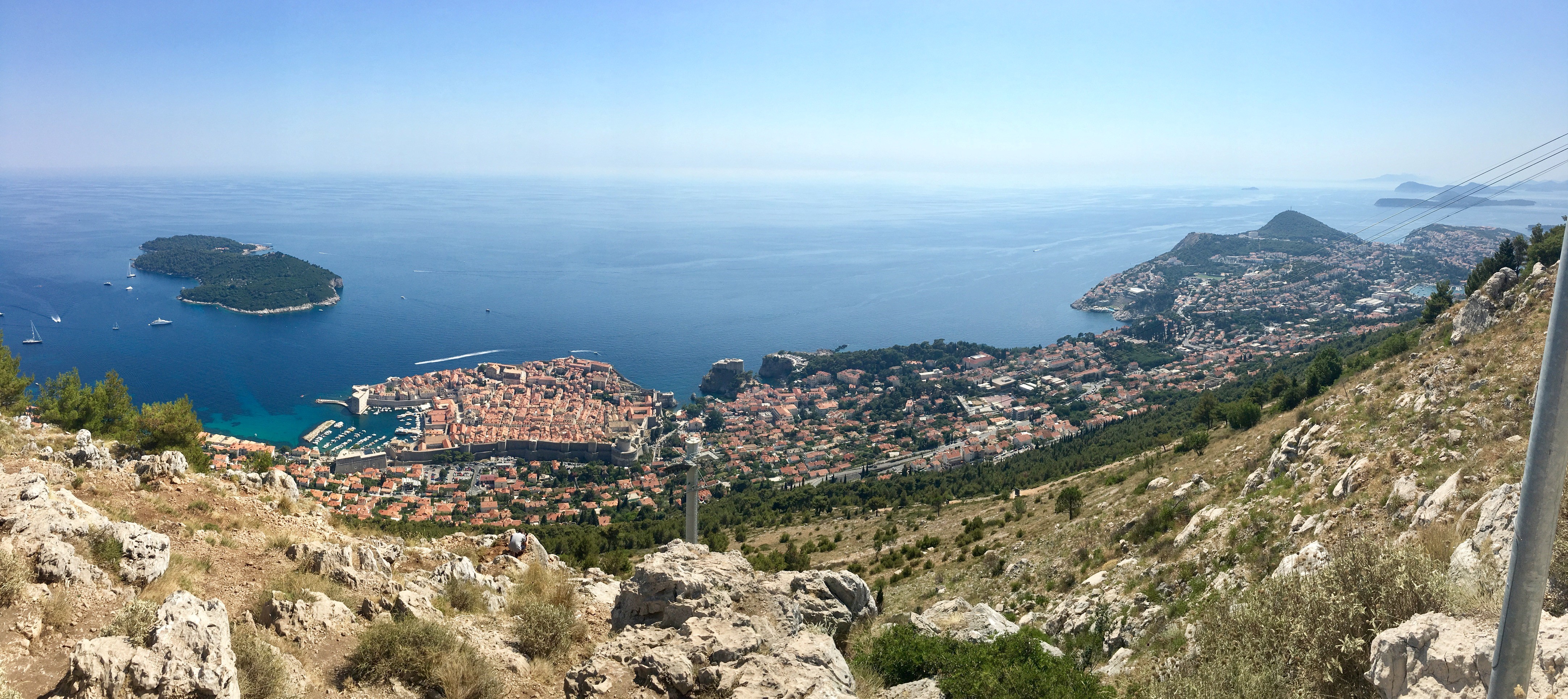 Watch the sunset from Buza Bar – come back down from Mt. Srd and visit Buza Bar, a hidden gem outside the city walls overlooking the sea. You can have dinner there or try 360 restaurant.
Day 2 – Take an Island/Beach day
Croatia is famous for its beaches, and while Dubrovnik doesn't necessarily have the nicest beaches in the country, they are still worth a visit to relax and enjoy some sun.
First off, I would recommend a visit to Lokrum Island in the morning for some exploring and swimming. You can catch a boat from the Old Town harbour to Lokrum fairly easily as they run every half hour or so. Lokrum is known as a green, tropical nature preserve, famous for its botanical gardens and beautiful peacocks. Take a stroll around the Island, visit the historical monastery, courtyard, GOT exhibit and get lost in its beauty. Make sure to bring your beach shoes and towel as many people swim and tan by the rocks near the boat dock. Apparently, for the more adventurous types, a nudist beach is located at the eastern tip of the Island. You can also grab lunch and/or drinks here at the restaurant.
Take the boat back and visit one of the following beaches for the rest of the day. All of these should offer loungers and umbrellas for rent and are near restaurants for drinks and food.
Banje Beach (this is the one we visited and probably the most easily accessible and convenient – walking distance from Old Town – but most expensive)
Sveti Jakov Beach – a little bit further south
Copacabana Beach or Coral Beach Club – further North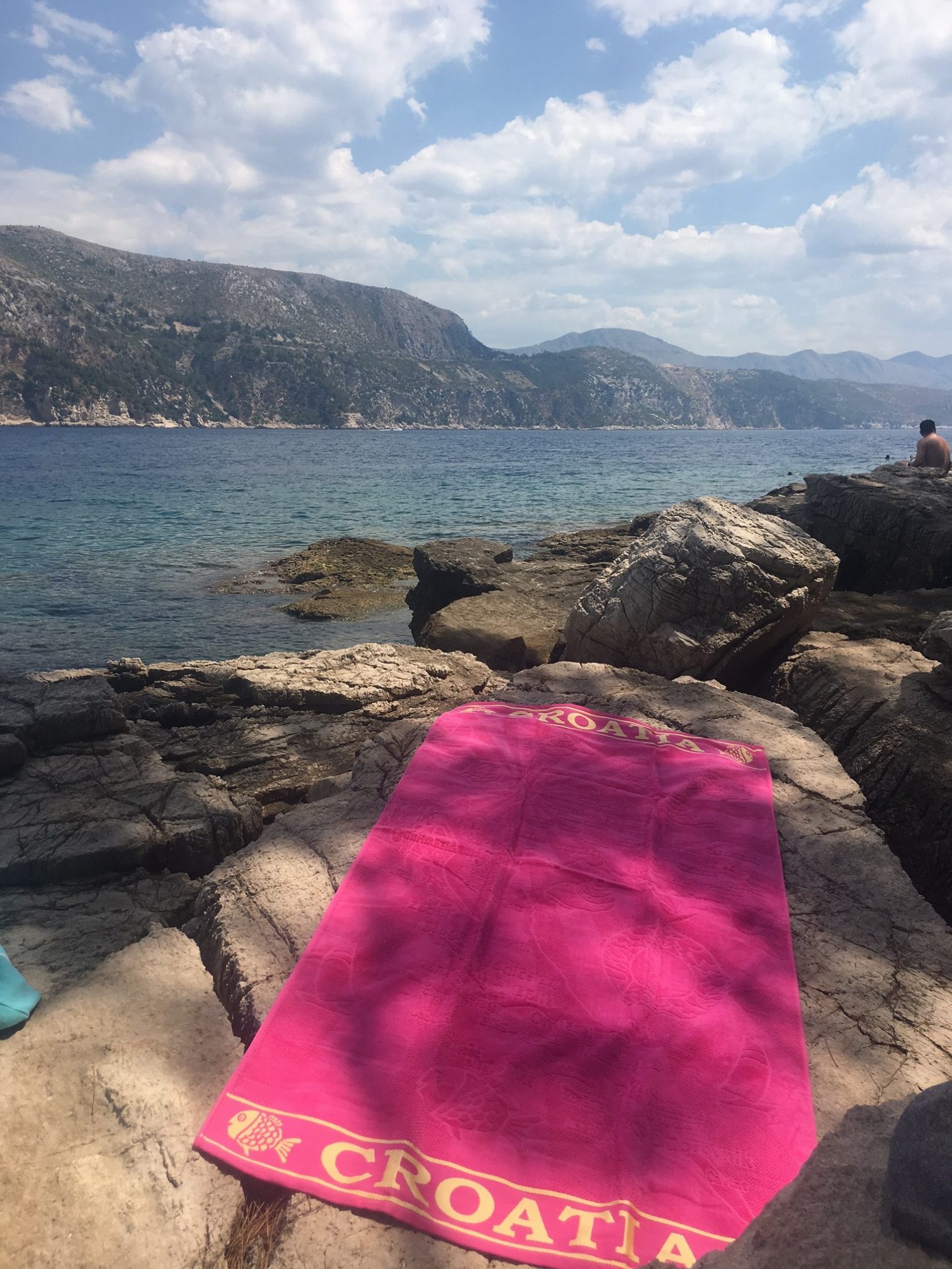 views from Lokrum Island
Day 3 (optional) – Do a Montenegro Day Trip
We bought a pre-planned day trip from Viator to visit Montenegro. I would highly recommend it as an easy way to cross the border and visit some key sites in Montenegro like Kotor and Budva. We thought it was a great price for what you saw, transportation and general information. I would recommend booking way ahead of time to secure your spot.
Take a look at the tour here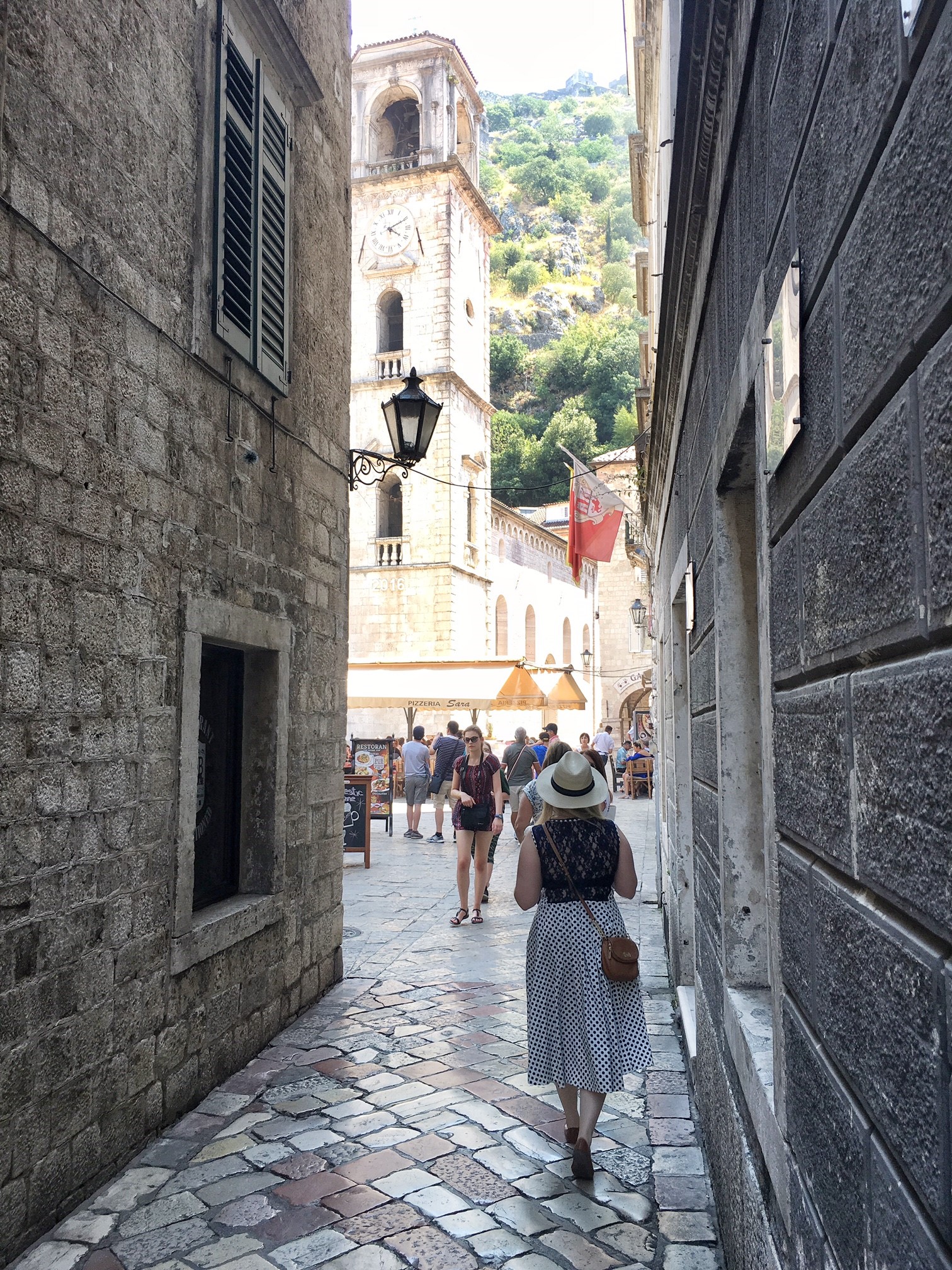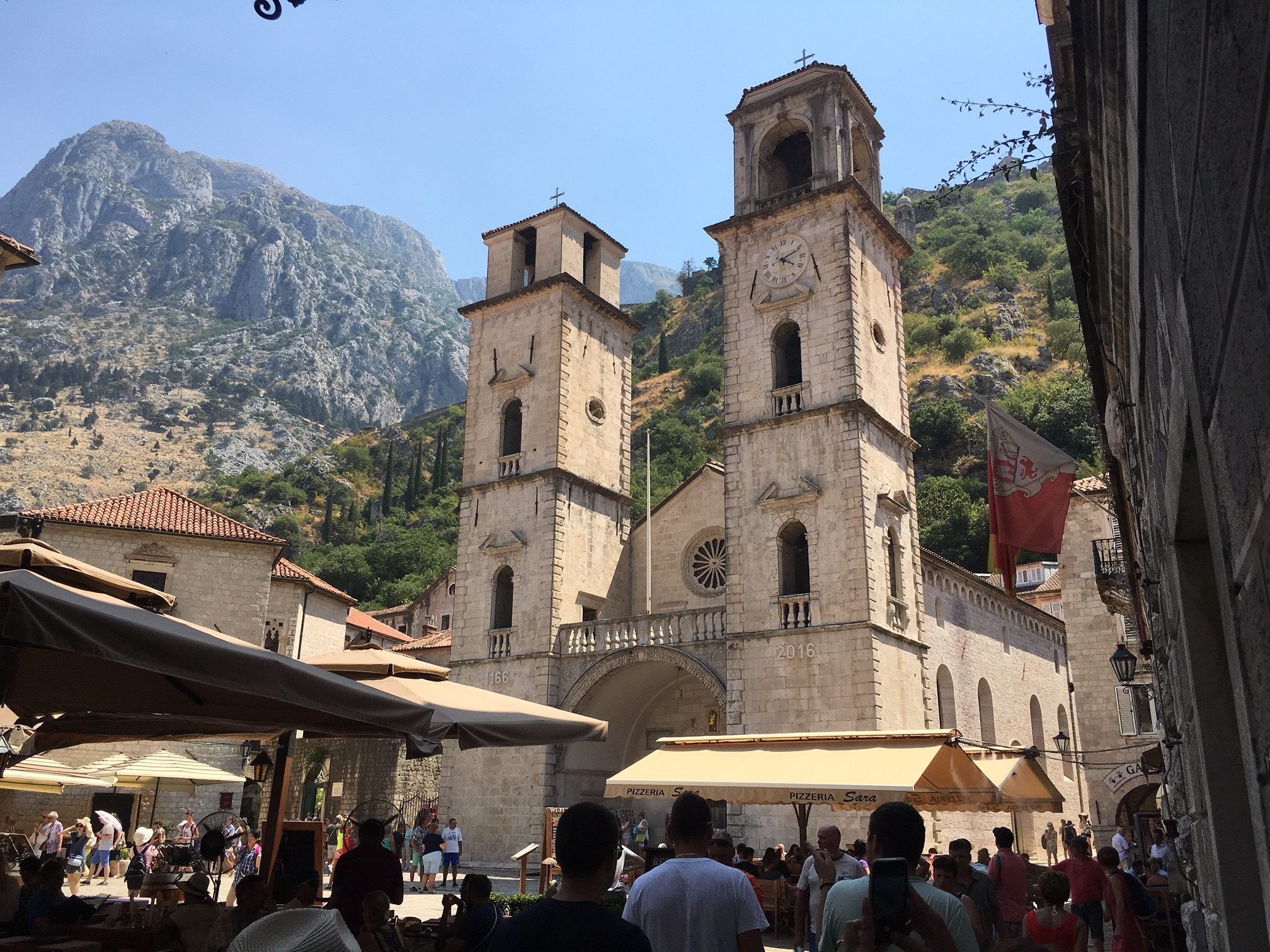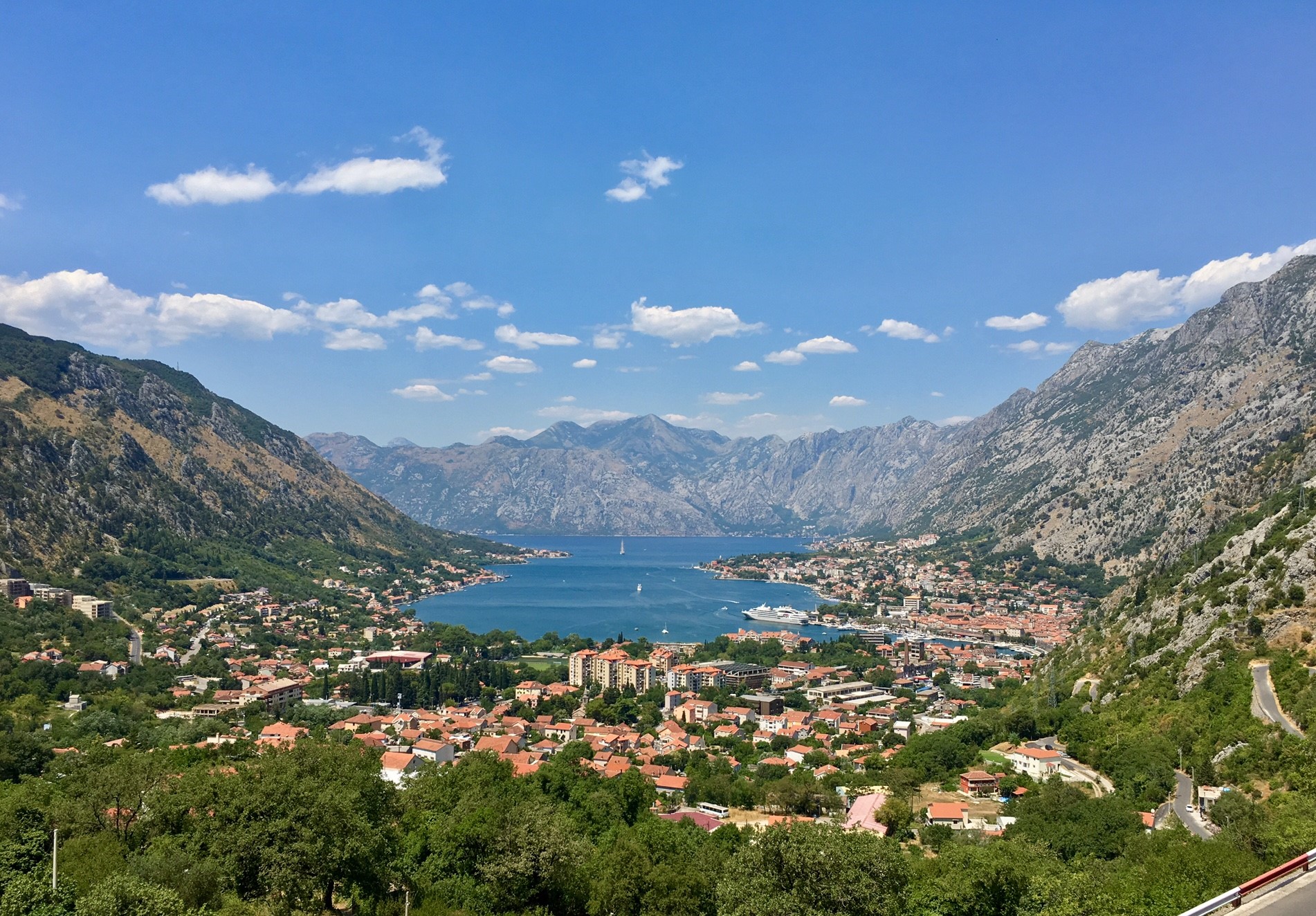 views of Kotor from above
And that's a wrap on Dubrovnik! I honestly don't think you would need more time here. Croatia is so beautiful and has so many beautiful Islands I would recommend moving on to visit one of them. From Dubrovnik, we took a ferry to Split and then visited a couple of Islands from there.
Happy Travels!
xo
Irene